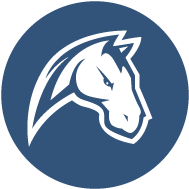 In some instances, users may find themselves wanting to create content that is more complex than a simple training how-to can achieve. This section is intended to assist in exploring scenarios that draw on a cross-section of knowledge to accomplish more advanced layouts and solutions.
Let Gunrock be your guide.
Directories by Terms
Gunrock has created Person nodes for everyone in his unit resulting in one big directory list. He wants to break this list out further by department and still give visitors a way to navigate between those departments and include a search/filter option.
Custom Term Pages
Through analytics Gunrock has discovered that some search terms are really popular. To help organize and direct web traffic, he wants to create and list a term page to which visitors can navigate and see all the content related to that term.Content
Home Page's Primary Image
In a unique case, Gunrock decided that he really needed to use the Primary image field on his home page instead of the recommended Hero banner block. The primary image field and title are disabled for the home page deliberately, but there is a workaround. 
Tags