Three links available from your dashboard's sidebar will take you to pages that offer information from the SiteFarm team in response to feature requests submitted by members of the SiteFarm user community.
What's Coming
As the SiteFarm team meets to plan for future development, your feature requests will also be reviewed and assessed for feasibility, scope, and how it fits into the technical requirements necessary to keep SiteFarm in tandem with how the underlying Drupal framework roadmap evolves.
If approved, the feature request will appear in the list on this page.
Releases
Feature requests previously approved whose development has been completed will be listed once they've been merged with the live version of the SiteFarm platform.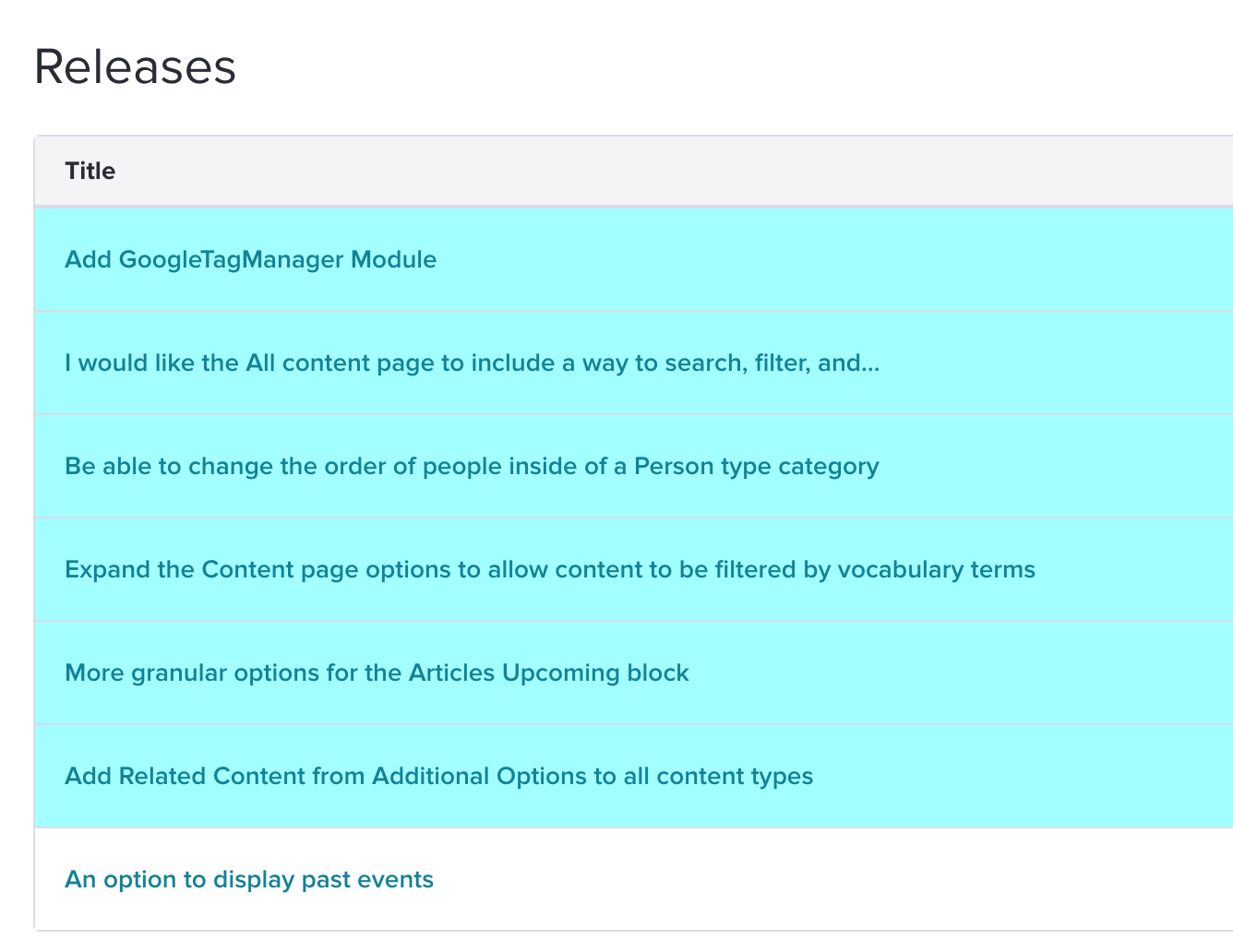 Roadmap
This page will display the longterm plans for SiteFarm, likely with respect to large-scale changes and updates to the service along within which SiteFarm release a feature request has been assigned for development.
Tags