The Mega Menu style will allow a visitor to see all the links available on your menu, up two 2 levels deep, when hovering over any of the links in the main navigation bar.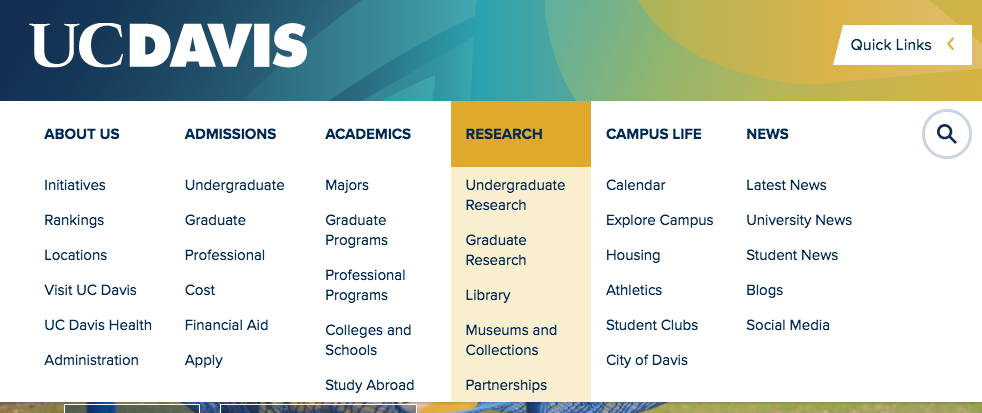 How to activate the Mega Menu style for your main navigation
From the admin panel, click on Manage » Appearance.
Locate the SiteFarm One (default theme) and click on its Settings link.
The default tab, Default Options, contains this option:

Main Navigation (menu) display

Choose how the Main Navigation menu should handle sub-pages in a large-width screen.

Single column dropdowns (3 levels deep)

Mega Menu (2 levels deep similar to ucdavis.edu)

Static menu with no sub-pages (1 level deep)

Check the radio button for Mega Menu.
Scroll to the bottom and click Save configuration to finish.
Tags