The Basis of Understanding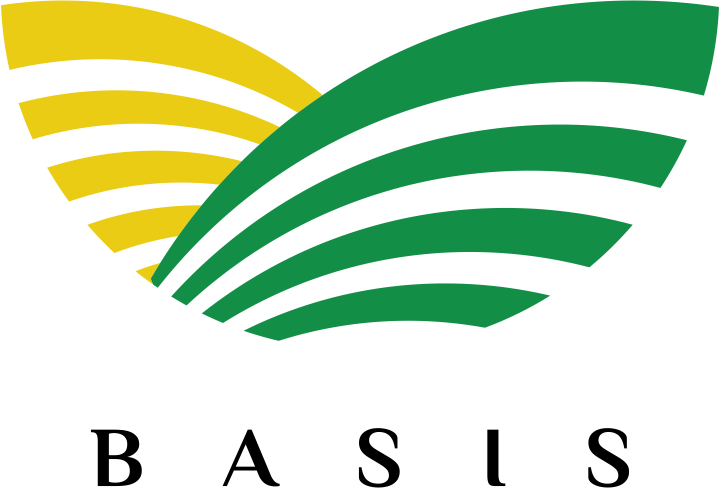 Alex Russell
Position: Strategic Communications Manager
Department: Feed the Future Innovation Lab for Assets and Market Access
Website: https://basis.ucdavis.edu
Email: parussell@ucdavis.edu
Where do you work and what do you do?
I work at a USAID-funded research lab in the College of Agricultural and Environmental Sciences. My job is to communicate the results of our funded research in developing countries to policy makers and development professionals who can use these proven tools and approaches to reduce global poverty and improve food security. 
When you started using SiteFarm, would you have identified yourself a content editor (someone whose main focus is to add content, images, files, etc) or some level of programmer or developer?
In terms of websites, I would still consider myself primarily a content editor. Before the SiteFarm build, I had experience developing and managing websites on different content management systems. I managed or edited two sites built on a Drupal base (eg. http://poverty.ucdavis.edu), and I built custom sites from templates in Plone (http://iss.ucdavis.edu) and WordPress. I have minimal experience with Cascade.
The biggest advantage I found in using UC Davis SiteFarm to build a new site, compared to the other content management systems I have tried, is that the development team made it incredibly intuitive and easy to use. They built it so that even someone without any prior Drupal or web-building experience can still have a great-looking site out of the box with lots of room to grow as needs and technical skills develop over time. 
I think the first thing is to really understand whether the basic suite will do the job. This means mapping out your site based on how your audience will use it and then writing down specifically what you want the site to be able to do that it can't with the basic suite.
What motivated you to explore beyond the default offerings in SiteFarm?
For me, the biggest benefit of Drupal is being able to show previews or lists of pages on any related page across the whole site. A single page is great for providing one piece of information, but that information might also be related to information on another page that a visitor would like to see. With Drupal's Views, you can build a block in the sidebar of a page that automatically populates with the titles and preview text of related pages.
The development team built this capability into the basic suite for posts like events and news, but we had a lot of different types of pages that wouldn't fall into those categories. Our research-based publications span more than 40 current and completed projects on multiple topic areas in 23 countries. We ended up creating our own content types as well as our own views so we could show related content for our projects, publications and other types of pages and also make most of them sortable by category and country.
What was your thought process on how to proceed? And what were you trying to accomplish that couldn't be done with the basic suite during Beta?
The first thing we did was to think about our audience and how various segments of our audience would use the site. We also considered how we should represent what we are and what we do as an organization. These two considerations pushed us beyond SiteFarm's basic suite, but it wasn't until we had a mockup of how we thought the site should work that we could begin to think about what specific functions we would need beyond what the basic suite could accomplish.
Tell us about your journey learning to achieve your desired outcomes in SiteFarm. What were you trying to learn? How long did it take you?
The most complicated thing I had to learn was how to use Views. Views are what make possible pretty much all the great stuff that Drupal can do. Learning how to build basic Views was easy. A basic view would show a list of posts that are all news stories or that share a specific tag. When you place a Block with a basic View on a page, it's intended to appear on that page all the time.
What took the longest to learn was how to build Views that use Relationships and Contextual Filters. Using Relationships and Contextual Filters means you can place a View block on a page and it will only show pages that are somehow connected to it. An example that comes with the basic suite is the View that automatically shows a list of people in the sidebar who are related to that page.
To learn how to work with Relationships and Contextual filters I read everything online that I could find. I watched video tutorials and they still made no sense to me. It wasn't until members of the SiteFarm development team walked me through them during a co-working session in the Shields Library that I finally got it.
Overall, I started working on the site in mid-December 2016 and we launched on Feb. 24, 2017. In that two months or so, I'd say that half the total time was spent copying and pasting PDF text into new pages, but the other half was designing the site as a whole and building the navigation and all of the functions that make the site work the way we thought it should.
What advice would you offer others starting off in SiteFarm who are wondering if they should try custom elements?
I think the first thing is to really understand whether the basic suite will do the job. This means mapping out your site based on how your audience will use it and then writing down specifically what you want the site to be able to do that it can't with the basic suite. Drawing a sketch of what you'd like each type of page to contain in terms of layout or Blocks, is also helpful.
At that point, especially if you are relatively new to Drupal or have never built custom elements on the platform before, it is probably best to meet with someone from the SiteFarm team to see if the basic suite really won't accomplish what you're after. The development team was incredibly supportive throughout the build and provided the consultation and advice that helped us get the most out of the product.
Do you have any suggestions for learning resources others might find useful?
The best basic resources are on the SiteFarm page, but Google searches can locate other helpful free information and tutorials. I learned the most by just playing with the site and trying out different things. My prior experience working on Drupal-based sites gave me some basic level of knowledge and confidence but also a sense of what the platform can do. Browsing through campus SiteFarm sites or other websites built with Drupal might be a good start. 
Category
Tags