What should you use the Photo Gallery page content type for?
The Photo Gallery page is intended to be used for creating albums and image galleries for display on your site.
Example of a gallery page available from the main navigation. Note the two albums: "Interesting Places" and "Interesting People". These represent two different Photo Gallery content type pages, each with their own selection of images. The Category section is color-coordinated to reflect a relationship between the categories and the albums associated with those categories; in this case, the People and Places categories have been used.
How the Gallery system works
Each Photo Gallery page represents a single album collection. The gallery as a whole can be viewed from a link from your main navigation titled "Galleries". If this link has previously been disabled, it can be re-enabled through your Menu system.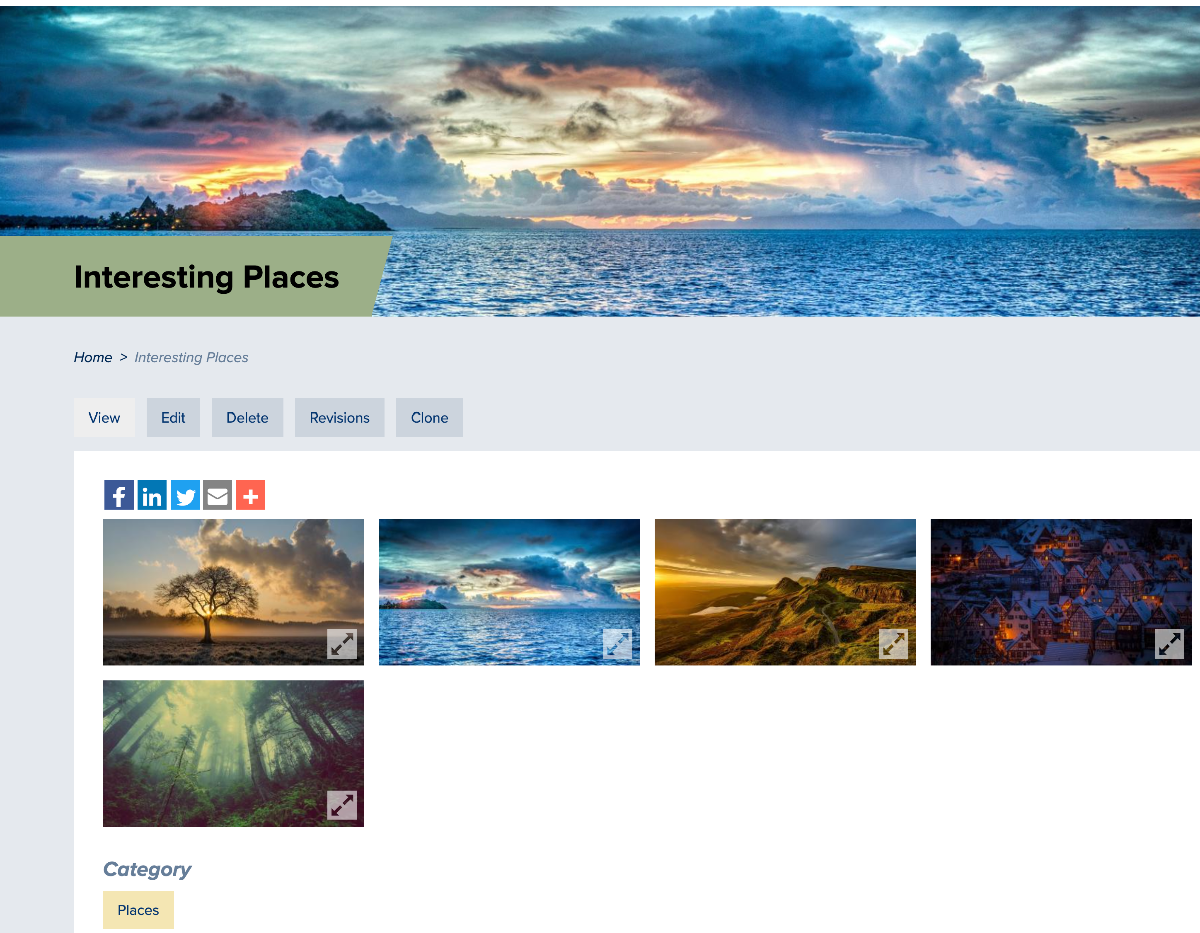 This screenshot is an example of a single album, titled "Interesting Places", in the photo gallery. The images are rendered as thumbnails and any can be clicked to launch the slideshow view. All images shown are from Pixabay.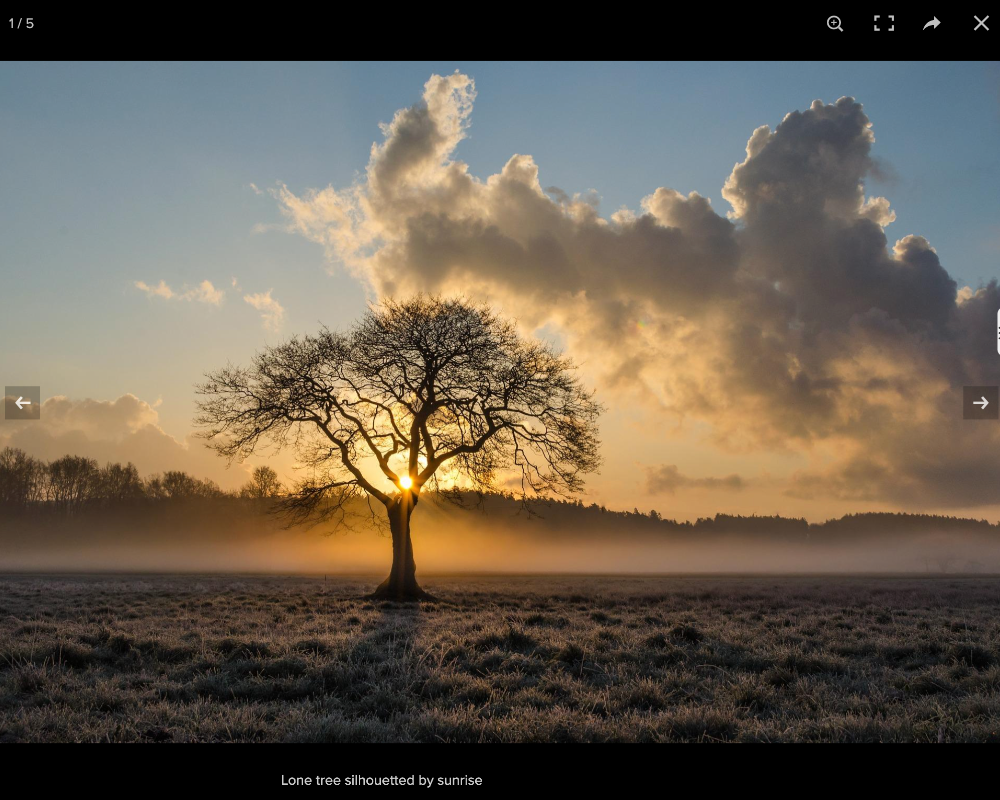 The above image of the "lone tree" is shown in the slideshow view which includes an optional caption at the bottom, navigational arrows at the sides, and additional user controls in the upper right corner, including "Full Screen", "Share" and "Close". All images shown are from Pixabay.
How to Create a Photo Gallery
From your admin panel, select Content » Photo Gallery.
Provide:

Title
Body - content here will be used on the Galleries page and at the top of the individual album page
Primary image - Important! If you want this image to appear in your album in addition to the primary image placement, you must also add it in the photos section.

Alternate text
Caption

Photos

Add image to album
Alternate text
Caption

Scroll to the bottom of the screen and click Save.
Tags