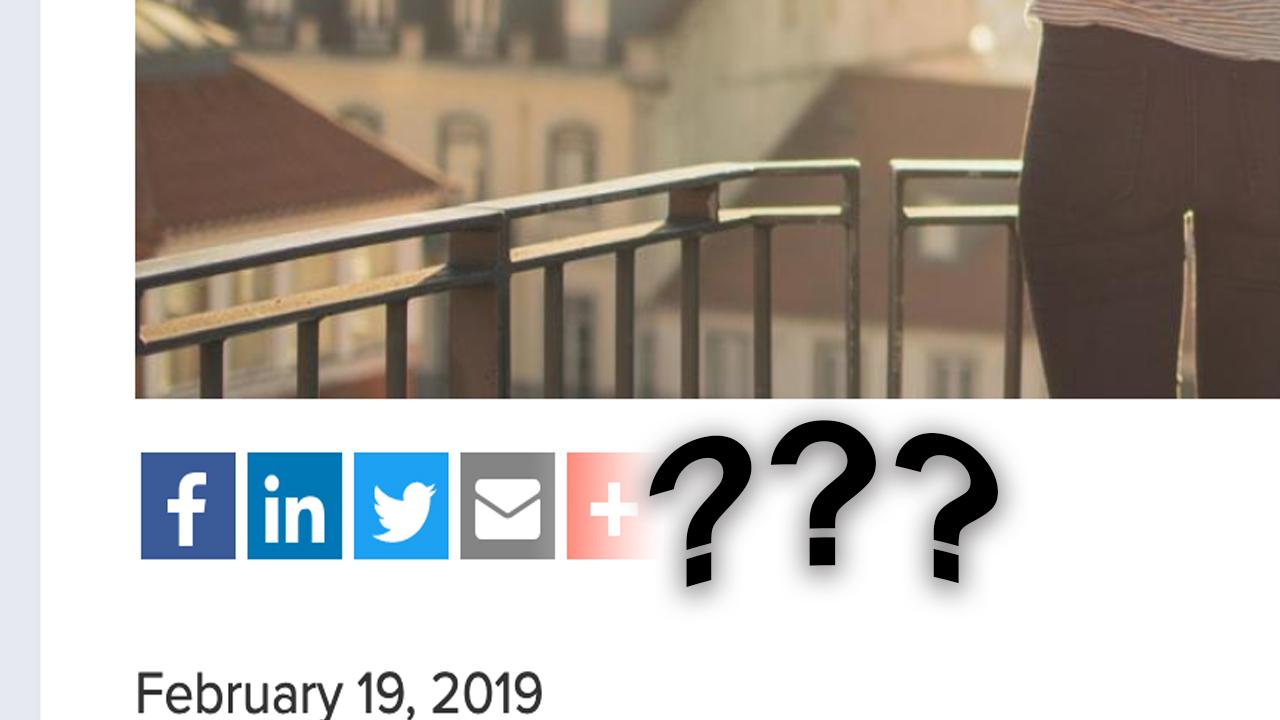 Firefox users have reported issues with a large blank space in an article where they would have expected the Share This buttons to live. What happened to them? How do you get them back?
What's going on and why are the Share This icons not displaying?
At some point in the not too distant past, an update by Mozilla (the creators and maintainers of Firefox) released a version of their browser that introduced a privacy shield related to third-party tracking software. AddThis, the company responsible for the ShareThis icons used by SiteFarm, is considered a tracking service and, as such, Firefox's default privacy settings disallow them from appearing on a page as a courtesy to the person using the Firefox browser. If you're using Firefox, either on Mac or Windows, and there's a gaping white space between an article's primary image and the authored on date, then your browser has these privacy settings enabled.
How to change your Firefox browser settings to allow the icons to display
While in your Firefox browser, click on the hamburger menu on the far right side to access your Content Block.

The default option is Standard, but if having the social share buttons is important to you, you will need to change this setting to Custom and then uncheck the Trackers checkbox.
Firefox will save your changes automatically. Return to an article and refresh your page if necessary to view the icons.
Category